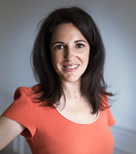 Mallory Labarrière
Partner
34 avenue George V
75008 Paris
Tél. : +(33) 1 56 89 20 24
Mail : mlabarriere@sl-avocats.fr
Languages: French, English

Mallory is specialized in tax law, particularly for individuals, in both counsel and litigation.
She has significant experience in patrimonial taxation and global mobility. She has worked on a wide range of cases involving corporate taxes for management in the sale or transmission of their company, and has assisted numerous taxpayers with international expatriation issues.
Mallory is also specialized in Tax law for the French overseas departments and territories and the Giradin investment laws for these regions.
She assists individuals in their relations with the French tax Administration: tax audits, tax litigation before administrative and judicial courts, taxation of foreign assets, etc.
Member of the l'Institut des Avocats Conseils Fiscaux
Administrator of the Club Haut de Bilan – Centre des Professions Financières
Contributor to Forbes
Representative works
Managing gifts of companies shares under the Dutreil wealth tax and transmission tax regime
Assisting in foreign residency issues involving the Exit Tax regime
Working closely with criminal lawyers in tax audits and litigation involving tax fraud and "Giradin" tax cut reclamations
Experience
BZL, tax group (2014 – 2017)
SALANS/DENTONS, tax group (2007 – 2014)
HOCHE, Tax department (2005 – 2007)
KRAMER LEVIN, Tax department (2003 – 2005)
Cabinet Francis Lefebvre – New York (2002)
Education
Admitted to the Paris Bar (2003)
DESS Fiscalité Appliquée (Masters in applied taxation) - Université Paris V (2000)